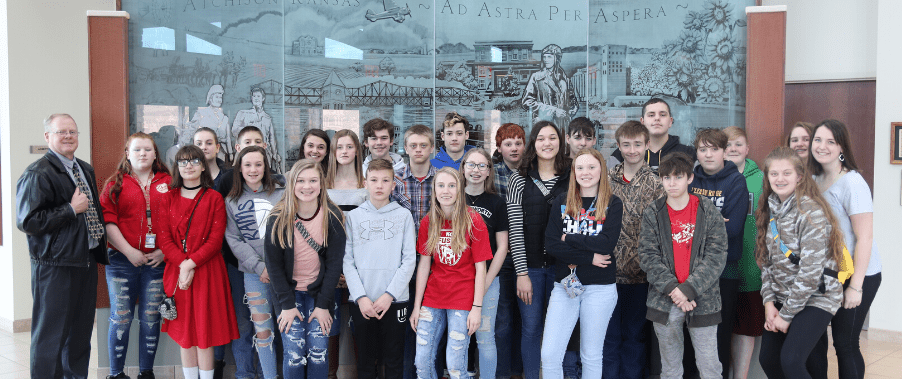 On Wednesday, February 25, 2020, Atchison Hospital received an exciting visit from the Pleasant Ridge Middle School's 8th grade Career Exploration Class, taught by Mr. John Tucker. 
We had two nurse practitioners, our lab director, and a radiographer speak to the students about their own experiences as students and the schooling they had to complete to become qualified for their jobs. They also shared about why they chose to go into the medical field and why they chose to work at Atchison Hospital. Each gave a general idea of what her day-to-day job is like. 
At the end of the presentations, the students had time to ask questions. A few of them shared their own ambitions of going into the medical field. Each student received a goodie bag as a thank you for their visit. 
According to Mr. Tucker, the purpose of this field trip and his Career Exploration Class is to expose the students to the numerous, professional job opportunities right here in their own geographic location. He wants them to see there are many levels of careers, requiring different levels of education in their own communities. He also wants them to know that the training for these careers is often available close to home.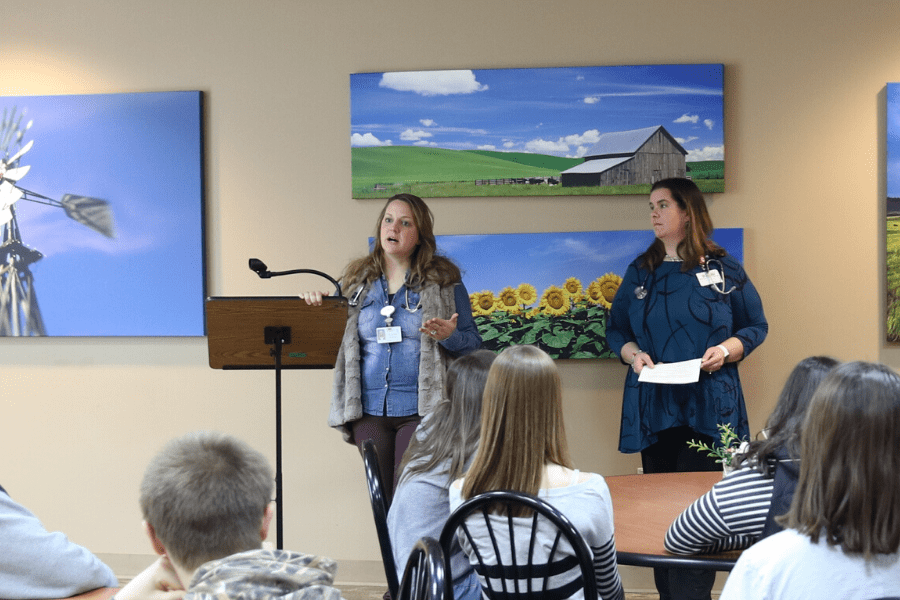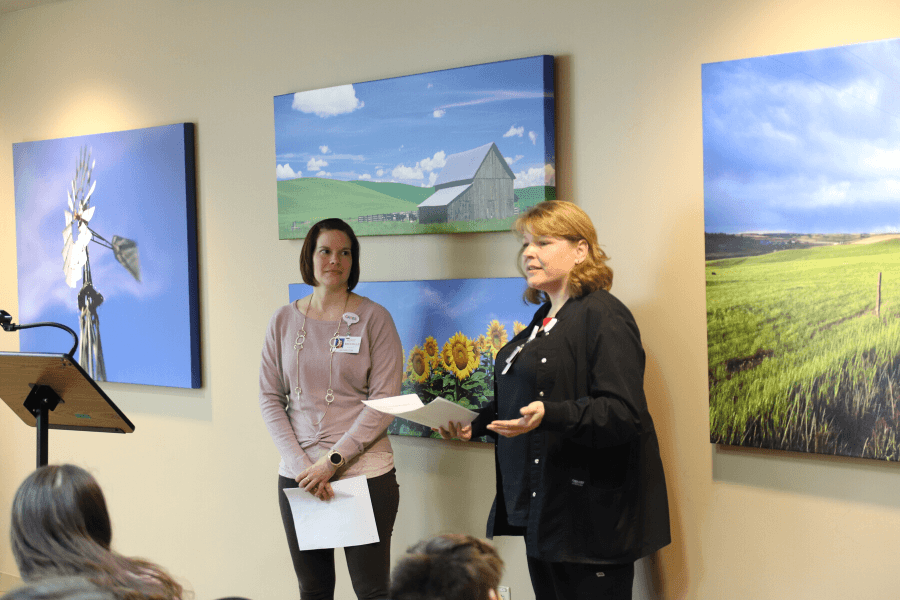 Media contact: Elizabeth Collins, Director of Marketing and Communications | marketing@atchhosp.org | 913-360-5577