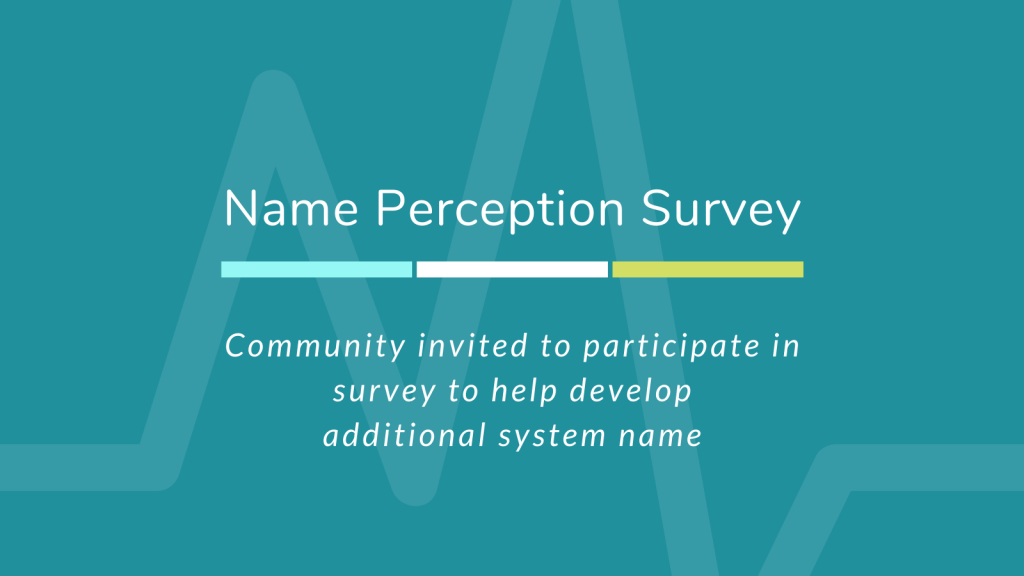 Atchison Hospital & Clinics is in the development stages of creating an additional system name to unify locations, services, and programs under a brand that provides better flexibility for our growing organization. Although we are proud of the Atchison name as community partners of the city and county of Atchison, the recent opening of a new primary care clinic in Horton highlighted the challenge of using the name "Atchison Hospital" for a stand-alone clinic in another community.
While we will always have a local identifier in our name, providing an overall system name will help strengthen the healthcare family feeling while allowing individual locations and service lines to continue to shine locally. We plan to seek an endorsed brand architecture, in which the system name is accompanied by the location or service name. Legato Healthcare Marketing, who specializes in rural healthcare marketing, has been chosen to assist with the process.
Community Survey
Area residents are encouraged to participate in a name perception survey. This anonymous survey will help us learn how the communities we serve feel about our current name and help guide the process of developing the additional system name. Surveys may be completed online at the following link: https://surveys.atchisonhospital.org/zs/h9Bo2h . Printed surveys are also available at the Atchison Hospital, Horton Clinic, and Atchison Hospital Clinics. Surveys will be collected until July 3, 2020.
Media contact: Elizabeth Collins, Director of Marketing and Communications | marketing@atchhosp.org | 913-360-5577