Welcome to Atchison Hospital
At Atchison Hospital and Clinics, we provide service and care in a number of ways to our patients, to family members and visitors and yes, even our co-workers. Whether it involves direct patient care, administrative services or hospitality and maintenance services, it is our goal to provide the best experience possible for everyone who walks through the doors of our facility. Our CARES Behavior Standards are guidelines developed to assist...
Thank you to the 40+ community agencies, organizations, first responders, and businesses participated in this year's Best Care Community Health Fair, which was attended by over 400 participants. Event Details The annual Atchison Hospital health fair includes a variety of over 60 booths, by community businesses, organizations, and hospital departments. Indoor and Outdoor activities and events make the health fair a family fun day. LOTS OF PRIZES! Event Details Date: October 13, 2018 Time: 8am...
Dec
7
Sat
9:00 am
Breastfeeding Support Group
Breastfeeding Support Group
Dec 7 @ 9:00 am – 10:00 am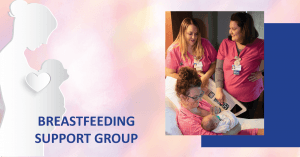 For pregnant mothers, new mothers, experienced mothers, and their support people. Regardless of where you delivered your baby, you are invited to attend this group designed to support the breastfeeding mother, provide education, and help struggling mothers. Weight checks are available. Please join us!