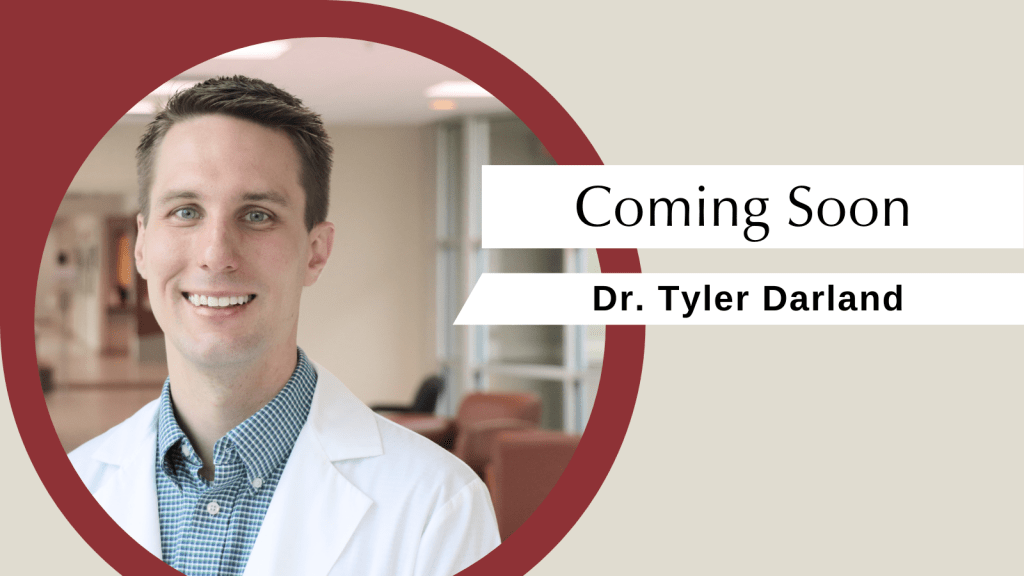 Atchison Hospital & Clinics is excited to announce that family physician Dr. Tyler Darland will be joining the primary care team in Atchison this October.
Dr. Darland, along with his wife Laura, are returning to Kansas after three years spent in Greeley, Colorado, where Dr. Darland performed his residency in Family Medicine and obtained extensive training in obstetrics. Dr. Darland was born and raised in Wichita and Laura is an Atchison native. Both are happy to be back in Kansas. 
Dr. Darland is looking forward to providing medical care to all members of a family, from pregnancy through end-of-life care. His goal is to be a family practice physician rooted in a small community where he can establish long-term patient relationships, much like Atchison's own Dr. Eplee, whom Dr. Darland admires and looks forward to practicing alongside. 
"When I was an undergrad at KU," said Dr. Darland, "I had the opportunity to shadow primary care doctors and see the relationships they had with their patients. The doctors had known many of their patients for twenty or thirty years. That's what I want to do. I want to deliver babies, and then, one day, deliver the babies of patients that I delivered." Dr. Darland enjoys getting to know the family dynamics of those he cares for. Dr. Darland focuses on patient-centered care and sees his role as that of a guide to his patients. He works closely with them to figure out the best health plan for their lifestyles and health goals. 
Dr. Darland first became interested in pursuing medicine while attending Bishop Carroll Catholic High School in Wichita where he participated in the Health Academy. The program allowed students to spend half the school day in the hospital shadowing nurses and doctors. Working with the doctors and seeing how they helped people everyday sparked his interest in the medical field. 
After high school, Dr. Darland earned his bachelor of science degree in Cellular Biology from the University of Kansas, where he graduated with distinction. He went on to receive his medical degree from KU and was a member of the Gold Humanism Honor Society. Dr. Darland spent the last three years completing his residency in Family Medicine and obtaining extensive training in obstetrics at North Colorado Family Medicine in Greeley, Colorado. 
Learn more about Dr. Darland on his provider profile.
Media contact: Elizabeth Collins, Director of Marketing and Communications | marketing@atchhosp.org | 913-360-5577