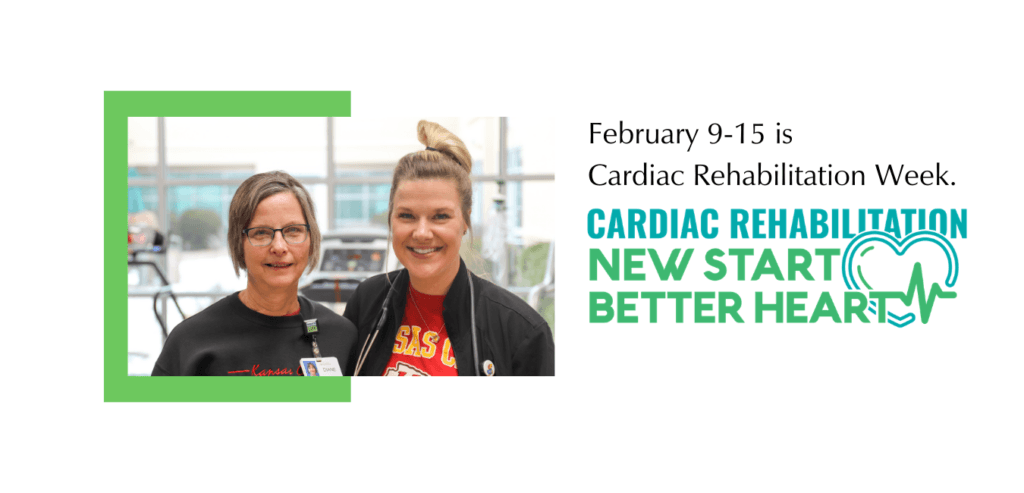 Each year, Cardiac Rehabilitation Week is celebrated to draw attention to the role of cardiac rehabilitation in reducing the potentially devastating effects of heart disease.
What is Cardiac Rehabilitation?
An individualized and personalized treatment plan, including evaluation and instruction on physical activity, nutrition, stress management, and other health-related areas

An important part of the treatment of your specific heart problem. If you have one of the following diagnoses, you may be eligible to participate

Heart Attack

Angina

Cardiac surgery, such as coronary bypass or valve surgery

Coronary artery angioplasty or stents

Heart failure

Heart transplantation
Benefits of Cardiac Rehabilitation:
Live longer and lessen your chances for another heart attack

Control heart disease symptoms such as chest pain or shortness of breath

Stop or reverse damage to your blood vessels in your heart

Lessen the physical and emotional effects of heart disease

Improve your stamina and strength, getting you back to your usual activities, including work, hobbies, and regular exercise

Improve your confidence and well-being
Cardiac Rehabilitation Services at the Atchison Hospital
The Atchison Hospital has been providing Cardiac Rehabilitation Services to the community for over 25 years. Currently, registered nurse Diane Babcock and exercise specialist Courtney Lewman monitor exercise and education and provide individualized support for each patient that enters the Cardiac Rehab program.
Media contact: Elizabeth Collins, Director of Marketing and Communications | marketing@atchhosp.org | 913-360-5577