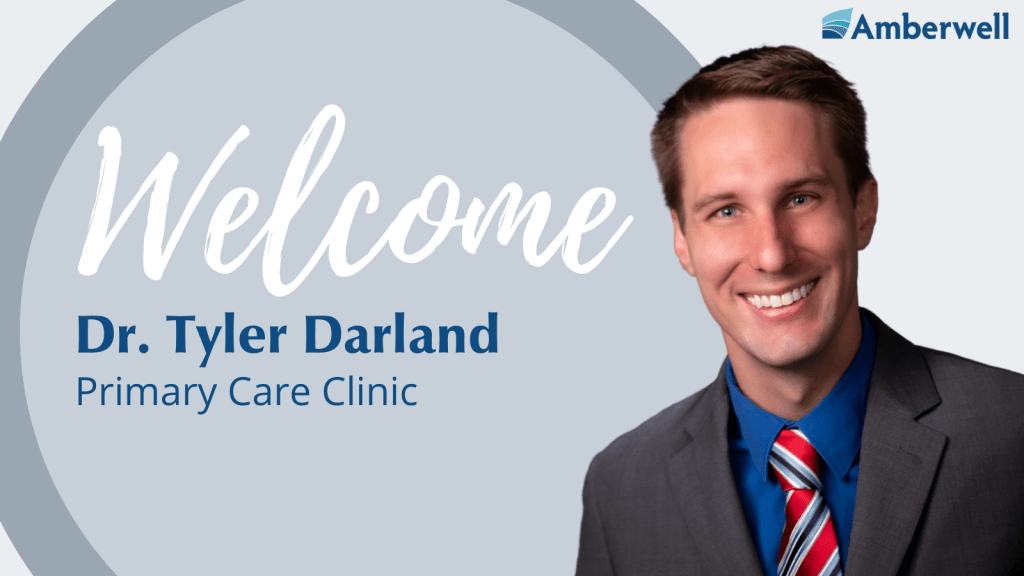 After much anticipation, we are excited to announce that Dr. Tyler Darland has joined the Amberwell Health primary care team and will be serving at the Amberwell Atchison location. Dr. Darland and his wife Laura are happy to be returning to Kansas as he is from Wichita and she was born and raised in Atchison. Dr. Darland received his medical degree from the University of Kansas and completed his residency in Family Medicine at North Colorado Family Medicine in Greeley, Colorado.
Dr. Darland provides patient-centered care for the whole family with special interest in obstetrics and geriatric care. Through his medical care, he offers guidance on healthy living and invites his patients to feel comfortable bringing any questions and concerns to his attention so that they can work together to achieve and maintain their individual health goals. He looks forward to providing care in the close-knit community of Atchison and its surrounding areas.
We are extremely grateful that Dr. Darland has chosen to join our primary care team, and we're pleased to announce that he is now accepting patients. Please call 913-367-6675 to schedule an appointment.
To learn more about Dr. Darland, visit his provider profile.
Media contact: Elizabeth Collins, Director of Marketing and Communications | marketing@atchhosp.org | 913-360-5577