Surgical technologists are essential members of our patient care team. They work hard assisting the anesthesiologist, nurses, and surgeons to ensure that each surgical procedure goes as smoothly as possible while focusing on patient safety. In honor of National Surgical Tech Week, we want to recognize and thank the surgical techs who serve at Atchison Hospital. Our operating room could not operate without them!
While surgical techs do not actually perform surgery on patients, they are integral members of the surgical team who make a meaningful difference in patients' lives everyday. Patients rely on surgical techs to be prepared, responsible, and thorough in their roles so that each procedure runs efficiently and safely. During each shift, surgical techs get to be a part of procedures that can improve or even save a person's life.
Roles and Responsibilities
Surgical techs play many roles in the operating room. They prepare operating rooms for surgery, set up and maintain a sterile field environment, and anticipate the needs of the doctors, nurses, and patients before, during, and after surgery. They stay calm when under pressure and keep track of all the many instruments used during an operation.
Bev Litherland –

Surgical Tech

Chelsie Olmstead –

Certified Surgical Tech 

Cory Larsen –

Certified

Surgical Tech

Kayla Lemke –

Surgical Tech

Taylor Mayhew –

Certified Surgical Tech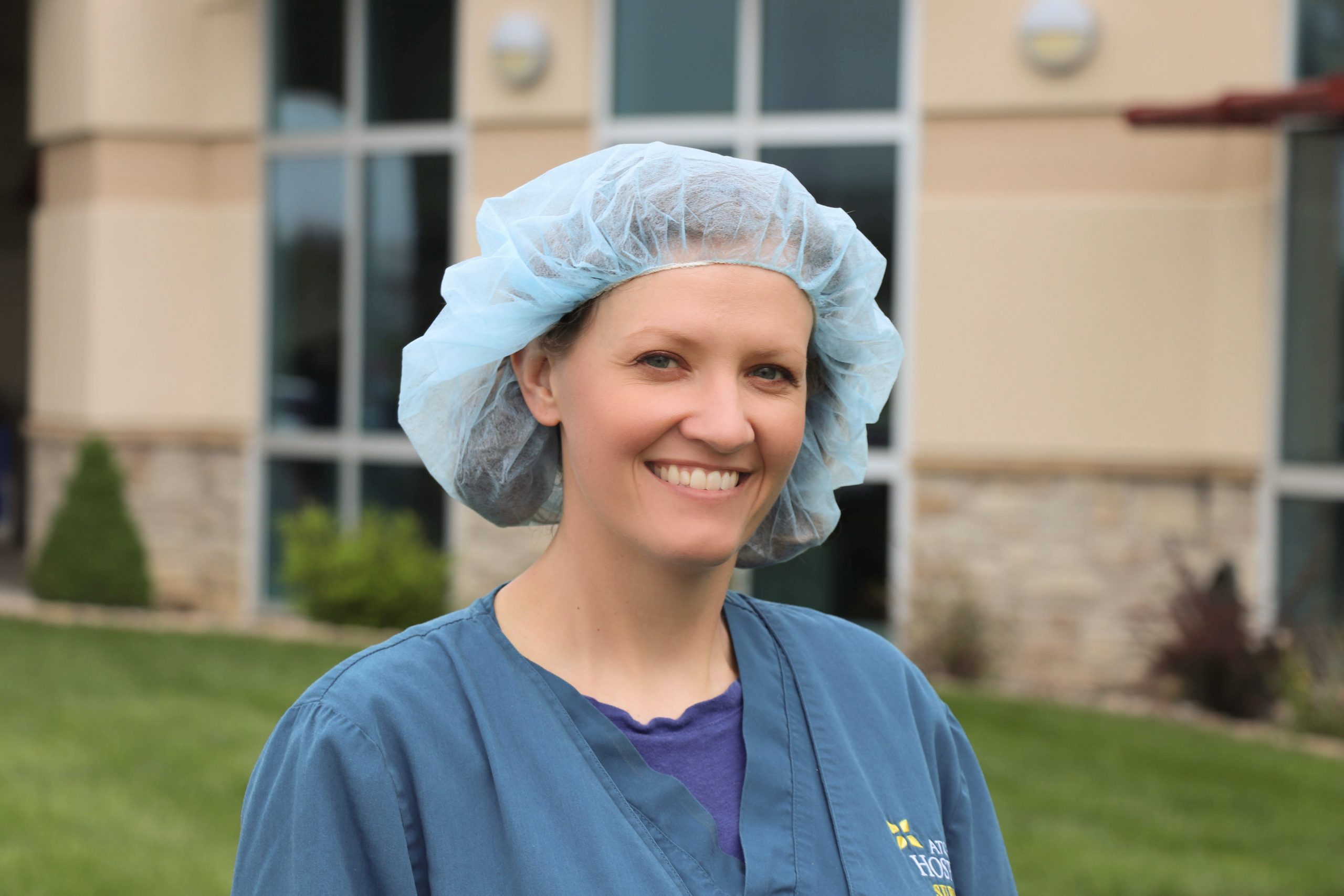 Jennifer Putnum - Director of Surgical Care
Thank you to our surgical tech team who keep our operating rooms running so smoothly. We are so thankful to have them on our team!
Media contact: Elizabeth Collins, Director of Marketing and Communications | marketing@atchhosp.org | 913-360-5577