Sun
Mon
Tue
Wed
Thu
Fri
Sat

Breastfeeding Support Group

9:00 am

Breastfeeding Support Group

Dec 7 @ 9:00 am – 10:00 am

For pregnant mothers, new mothers, experienced mothers, and their support people. Regardless of where you delivered your baby, you are invited to attend this group designed to support the breastfeeding mother, provide education, and help struggling mothers. Weight checks are available. Please join us!

Breastfeeding Support Group

9:00 am

Breastfeeding Support Group

Dec 21 @ 9:00 am – 10:00 am

For pregnant mothers, new mothers, experienced mothers, and their support people. Regardless of where you delivered your baby, you are invited to attend this group designed to support the breastfeeding mother, provide education, and help struggling mothers. Weight checks are available. Please join us!

Blood Drive at Atchison Hospital

8:00 am

Blood Drive at Atchison Hospital

Dec 27 @ 8:00 am – 12:00 pm

❤️ Help save lives this holiday season. Make plans to donate blood on Friday, December 27th between 8 A.M. and Noon at Atchison Hospital and receive a free Royals t-shirt as a thank you for your donation! Book your appointment today at savealifenow.org/group, enter Group Code: KCMR. For additional details contact Michelle Kuntz at 913-367-2131 ...

Read more
Dec
21
Sat
Breastfeeding Support Group
Dec 21 @ 9:00 am – 10:00 am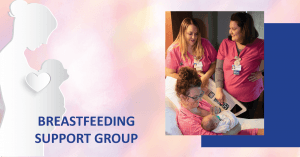 For pregnant mothers, new mothers, experienced mothers, and their support people.
Regardless of where you delivered your baby, you are invited to attend this group designed to support the breastfeeding mother, provide education, and help struggling mothers. Weight checks are available. Please join us!
Dec
27
Fri
Blood Drive at Atchison Hospital
Dec 27 @ 8:00 am – 12:00 pm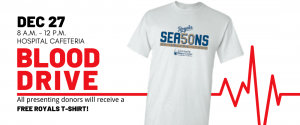 ❤️ Help save lives this holiday season. Make plans to donate blood on Friday, December 27th between 8 A.M. and Noon at Atchison Hospital and receive a free Royals t-shirt as a thank you for your donation!
Book your appointment today at savealifenow.org/group, enter Group Code: KCMR.
For additional details contact Michelle Kuntz at 913-367-2131 or mkuntz@atchhosp.org.
Medical eligibility questions? Call 800-688-0900.
A blood donation is a great way to give back to your community, especially since there is often a shortage of blood supply during the winter holidays. Your one donation could save the lives of up to three people.