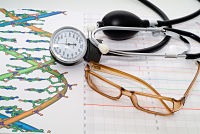 Advanced Health Services is an occupational medicine and sports medicine clinic located in Atchison, KS. We are able to serve businesses and schools in the communities throughout the northeast region of Kansas, as well as areas in Nebraska and Missouri. Our goal at Advanced Health Services is to help all of our clients keep their workers and athletes safe, well and productive by partnering with them and designing programs to meet specific needs.
With a clinic located inside the Atchison Hospital, we have immediate access to radiology, laboratory and rehabilitation services. We are also privileged enough to have a wide-range of specialty physicians available to us at the hospital, including a full-time orthopedic surgeon. With such a variety of services, Advanced Health Services is an ideal partner for your needs.
Please visit our website by clicking on http://advancedhealth.services.