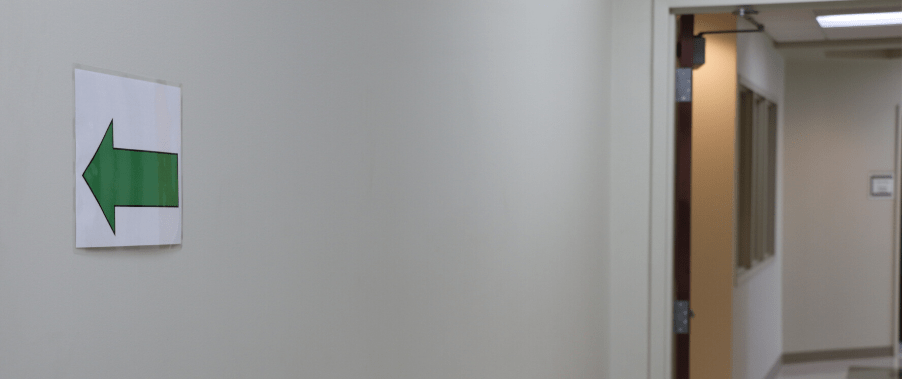 Preparing to treat potential COVID-positive patients is very important. We are all working together to be as prepared and organized as possible for potential coronavirus patients. In addition, there are many other patients who need to seek care in order to avoid more serious illnesses as well as those managing chronic conditions who need to prevent health complications.
"Well Patient" areas and entrances
To help all patients receive the care they need, our Atchison and Troy locations have separate "well" entrances and clinic exam areas for patients with non-respiratory illness and wellness needs. All other patients or visitors are screened at the main entrance. Those with no symptoms or risk factors for COVID can use our well-patient areas after screening. Most of our patients currently use the well areas, but we are prepared to handle an increase of respiratory illness without putting our well-patients at risk as we approach the height of the coronavirus transmission.
Telehealth options now available
Telehealth options are available for patients to have a virtual visit with a primary care provider via our new online portal. This is a great option for both patients who have COVID concerns as well as those who do not need to see their provider for an in-person visit. If a you would like to have a telehealth virtual visit, you can call 913-367-6671 to schedule an appointment during the hours of 8am-4pm, Monday through Friday.
COVID hotline for coronavirus concerns
If you think you may have contracted or come into contact with a person who has tested positive for coronavirus, you can call our local COVID hotline at 913-360-6700 during the hours of 8 am to 4:30 pm, Monday through Friday. One of our nurses will assess your condition over the phone and help you know the best next step. If you feel you may have contracted the virus and wish to see a provider, call this number BEFORE coming to our clinic. This will ensure safe care for both those with COVID concerns as well as all other patients.
Media contact: Elizabeth Collins, Director of Marketing and Communications | marketing@atchhosp.org | 913-360-5577